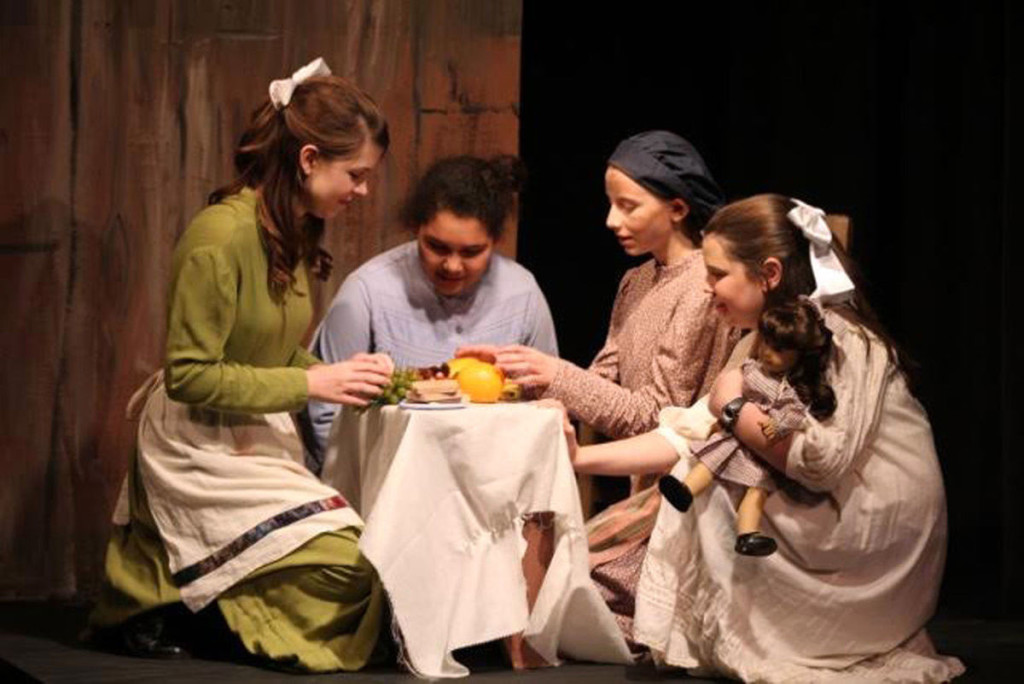 Thomasville On Stage And Company (TOSAC) presents "The Little Princess" as the winter play.
Friday, Saturday and Sunday will be the final weekend for the adaptation by Cynthia Mercati of Frances Hodgson Burnett's British novel written in 1905.
Unlike the 1939 film version featuring Shirley Temple singing and dancing her way through the streets of London, the production now showing on the TOSAC stage follows the original plot of Burnett's novel.
"The Little Princess" is the fascinating tale of a young English-born girl who has been raised in India by her doting and wealthy father. He believes the only "proper" education for his daughter is to attend an exclusive boarding school in London.
Much to Sara's dismay, her loving father tearfully leaves her at Miss Minchin's Select Seminary for Young Ladies. Sara is grief-stricken, but almost immediately meets Ermengarde, another student at Miss Minchin's establishment. They promise to be best friends forever.
Feeling somewhat better, Sara begins to let her imaginative world unfold for the other girls as she tells tales of life in India and creates wonderful images from her land of fantasy.
As the plot progresses, Sara is faced with many changing events in her life. Is her father really a wealthy diamond miner? Is he really dead and gone? What will happen to Sara when Miss Minchin discovers that Sara is now penniless? How will she be able to endure Miss Minchin's harsh mistreatment?
Ram Dass, a mysterious character from India who lives nearby secretly keeps a watchful eye out for her for his employer, Mr. Carrisford, the former partner of Sara's father. Ram Dass appears regularly on stage to enlighten the audience bit by bit as to where Sara's future will lead.
The production presents an evening of adventure that is sometimes sad, sometimes funny, but promises to keep the audience delightfully entertained.
Audiences are asked to make reservations for one of the remaining performances by going online to TOSAC.com or calling the theater at 229-226-0863
All seats cost $12 for students and $15 for adults.
The production is suitable for all audiences.