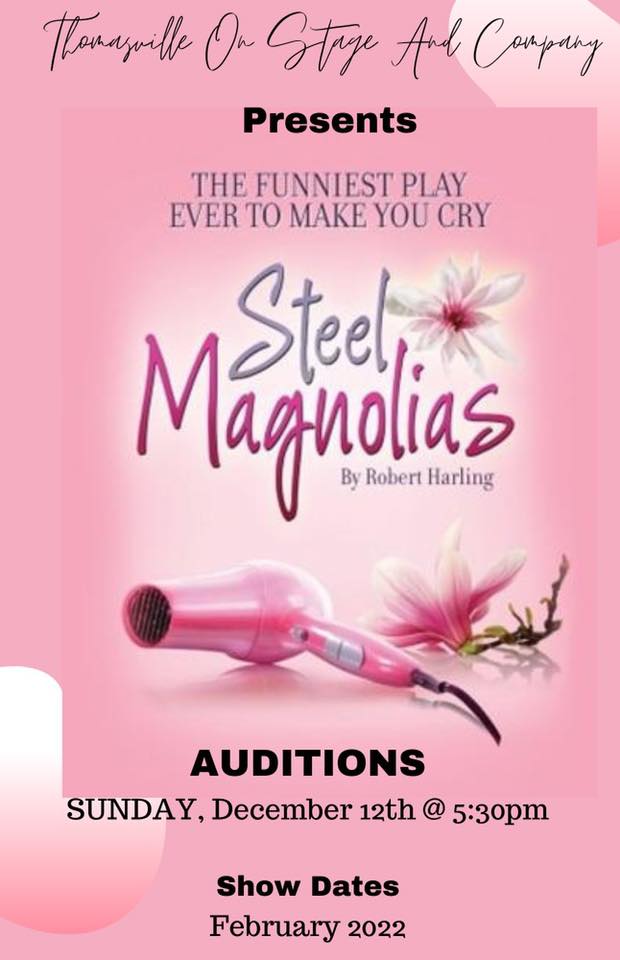 Auditions are being held for our upcoming production of Steel Magnolias – a stage play by American writer Robert Harling, based on his experience with his sister's death. The play is a comedy-drama about the bond among a group of Southern women in northwest Louisiana.
Possible call backs on Monday December 13, 2021 TBA.
Directed by Bill Bass Jr.
Cold reading.
Shows planned for February 2022.