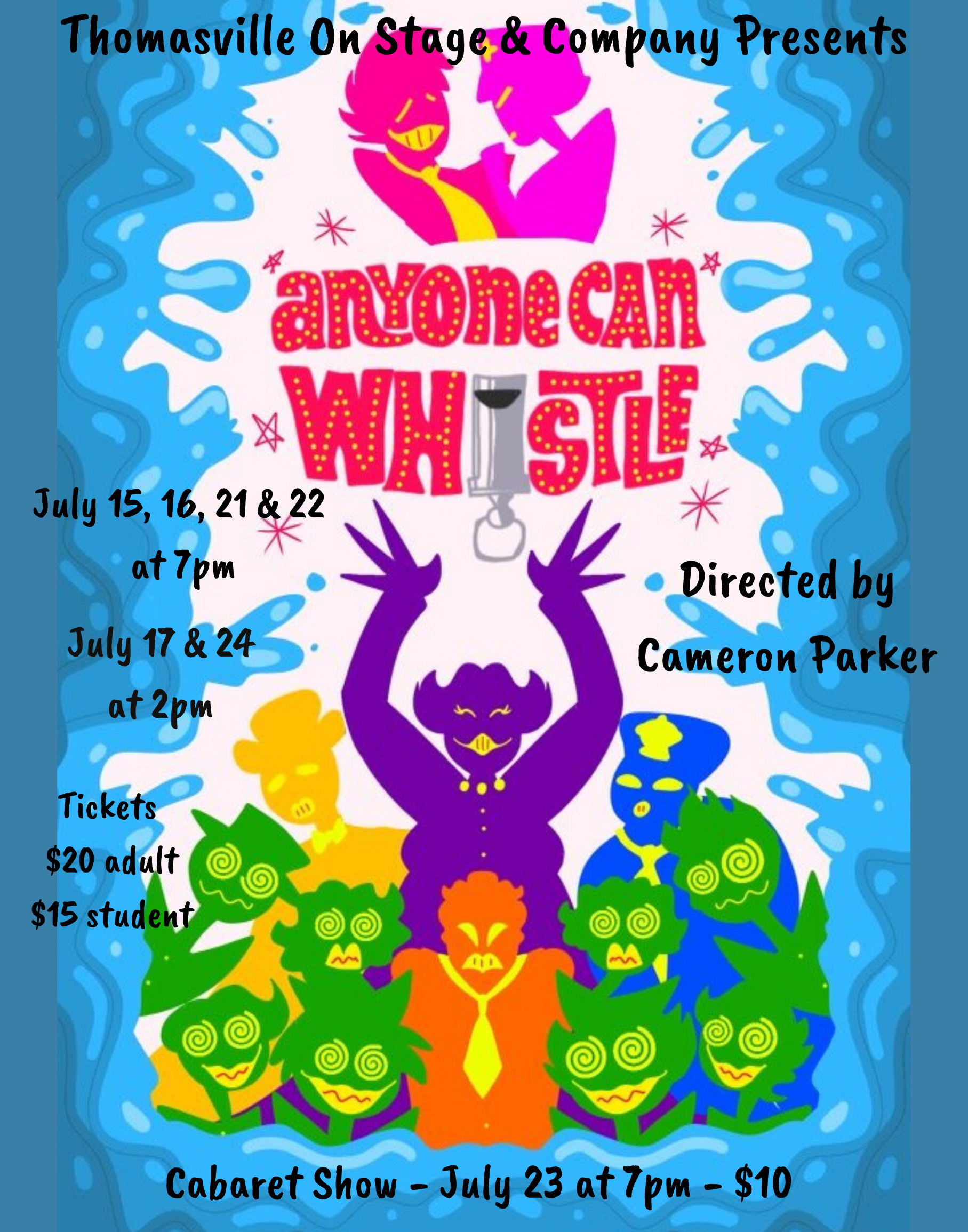 MUSIC AND LYRICS BY Stephen Sondheim
DIRECTED BY Cameron Parker
Society, government and religion are lampooned in this unconventional satire of small town life.
Anyone Can Whistle, an absurdist social satire about insanity and conformity (among a dozen other things) is probably the bravest show that Stephen Sondheim wrote, at least until Assassins. A legendary cult show, this wacky, intelligent, highly unconventional musical points ahead to Stephen Sondheim's groundbreaking work in the 1970s, even as it keeps a foot firmly rooted in musical theatre's "golden age."
Anyone Can Whistle tells the story of a corrupt mayoress who fakes a miracle to revitalize her bankrupt town (through the resulting pilgrim trade) and the ill-fated romance between the rational nurse, out to expose the fraud, and the easygoing doctor who is determined to enjoy the chaos that it brings. In the end, the show delivers a poignant message about the importance of the individual in a conformist society – but not before aiming its still-relevant barbs at government, religion, science and anything else that stands in its way!