6/11/19 UPDATED INFORMATION:
The Young Actors Conservatory is for ages 13 and up. Each class meets weekly and spans 6 weeks. Tuition is $300.00 per student paid at the start of the session.
The next class in the series, Acting 102 will meet weekly beginning on Monday, June 24th from 7:00 PM to 8:30 PM and span 6 weeks. This class is intended for students that have recently completed Acting 101. The next Acting 101 class is currently planned to begin in the fall. 
Acting 101 is the starting point and pre-requisite to all other subsequent TOSAC conservatory classes designed to be taken in succession. Acting 101 is a foundations class that focuses on the most successful methods of acting based on expert techniques.  Acting 102 is the next class in the series of 4 classes and will delve into scene studies.  The classes are instructed by Ryan Carr. Additional information is availble from the instructor by calling (312) 489-6914.
Please click below to complete and submit the registration form:
*If you are a current registered student having completed Acting 101 you do not need to submit another registration form. Simply inform the instructor of your intention to continue and remit your tuition here via PayPal or at the start of the first class. 
Young Actors Conservatory Tuition:
Tuition covers the weekly class for 6 weeks. No refund is given for missed classes. Any additional required material is at the discretion of the instructor.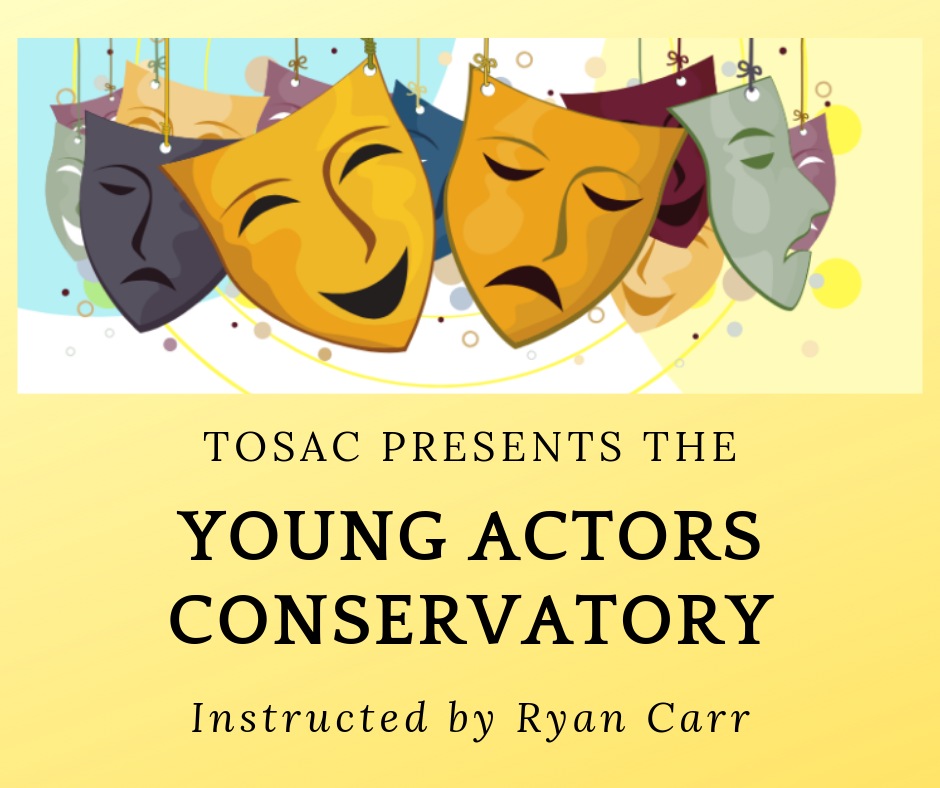 Young Actors Conservatory Tuition
$300.00