Announcing our Annual Gala and 40th Anniversary Season Kick-off!
Date: Saturday August 24th, 2019
Time: 6:30 pm to 9:00 pm
Location: Glen Arven Country Club
Ticket price: $35.00 per person, includes hors d'oeuvres, seated dinner and individual membership for the 2019 – 2020 season.
We are celebrating 40 years of community theater in Thomasville with a GRAND RED CARPET EVENT! The annual gala this year is going to be a major event in honor of such a wonderful milestone for TOSAC. Come share the evening with our friends/members from the humble beginnings of our community theater through today and enjoy a wonderful dinner, entertainment and the reveal of our 40th annual season of shows! Hint: 6 shows are in the works for this season!
To R.S.V.P. use the link below to submit your payment and secure your spot at the dinner table. Membership upgrades and season tickets will be available for purchase at the gala.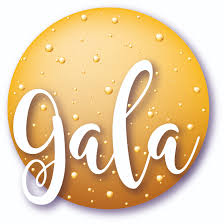 2019 Annual Gala Ticket
$35.00